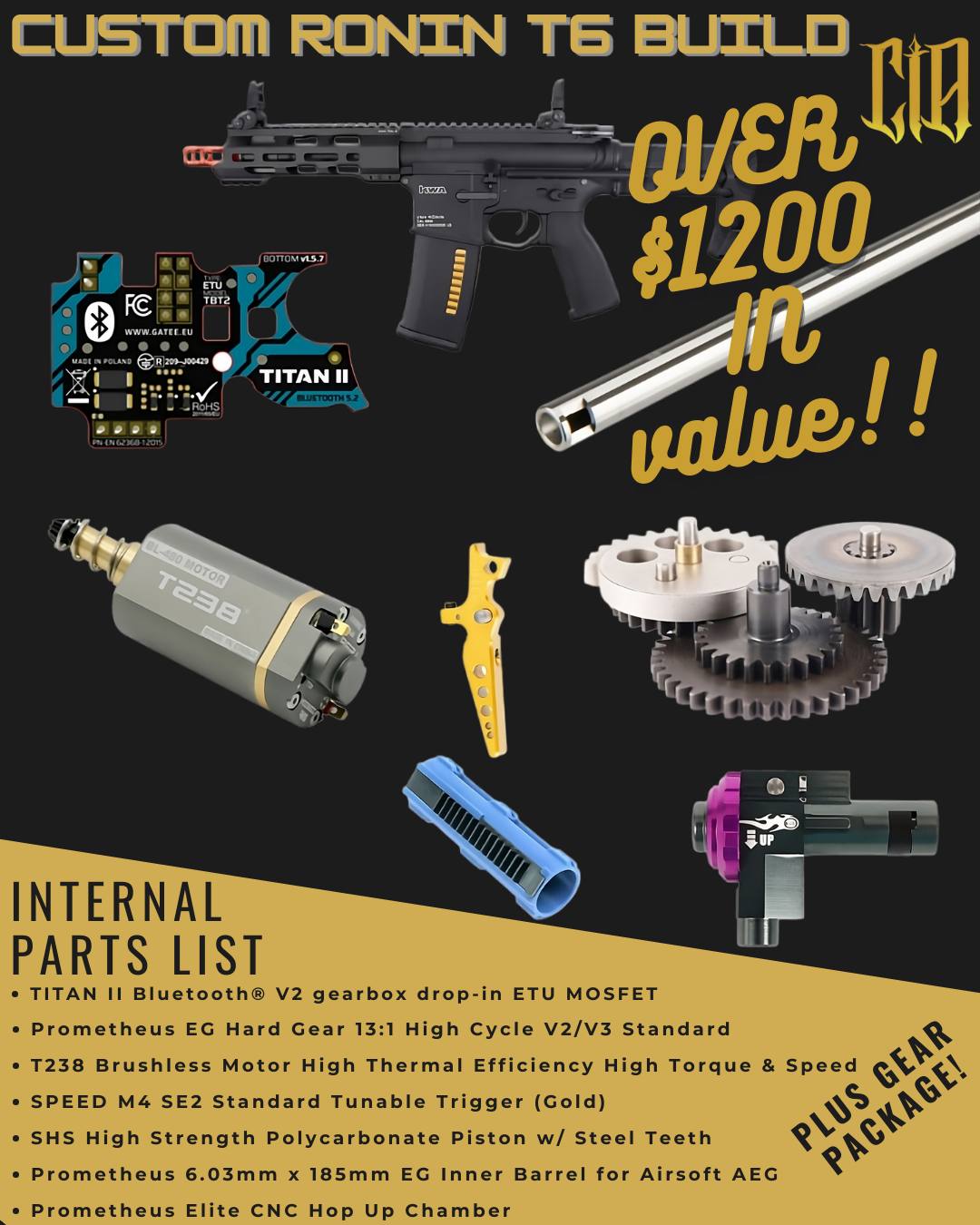 𝗞𝗪𝗔 𝗥𝗼𝗻𝗶𝗻 𝗧𝟲 𝗔𝗘𝗚 𝗚𝗶𝘃𝗲𝗮𝘄𝗮𝘆!
Are you ready for some thrilling news? The moment you've all been eagerly waiting for has arrived! We're thrilled to unveil the official parts list for our incredible giveaway! OVER $1200 in value for this GIVEAWAY, ACT FAST!!!!! TIME IS RUNNING OUT!!!
$1 Spent = 1 Entry
Including a Gear Package will be chosen by the winner, pick something for MILSIM or Speedsoft or just to weekend at the field, even have it engraved by our specialist.
Shop NOW!!
Escape From Tampa, Entrance Ticket, Event Oct. 28 2023
Share
Get ready for an adrenaline-pumping experience reminiscent of Escape from Tarkov, coming your way on October 28th! Don't miss out on this thrilling adventure, but act fast – we have limited availability for PMC and Scav tickets! This Event will run from 8pm on the 28th until 1am on the 29th.
View full details
Tampa's Best Airsoft Store
At Competitive Indoor Airsoft We Only Stock Quality Parts from the Top Brands
Monk Customs

HK Army

SpeedQB

Dye Paintball